TREND MICRO – Anti-malware and Advanced Threat Protection
Protect against the known, unknown, and undisclosed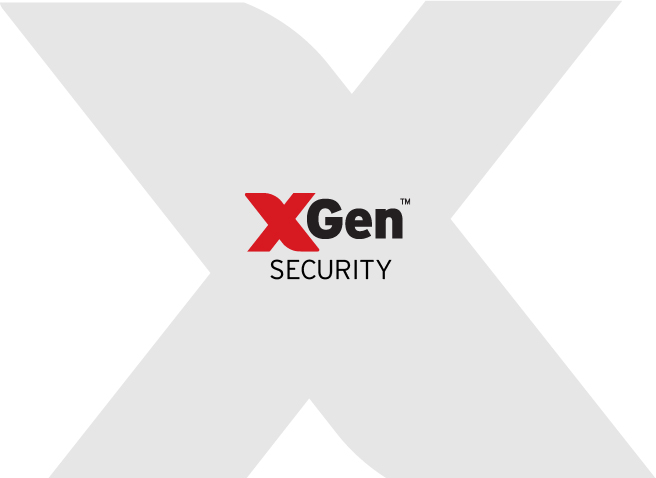 The optimal blend of protection technique
Today's sophisticated threats require a new approach to protecting users, networks, and data centers. This approach needs to use a blend of cross generational threat protection techniques that uses the right technique at the right time. Trend Micro XGen™ security provides that optimal blend of techniques.
Efficient, known threat detection.

Even though a threat is known, it doesn't mean it's less dangerous—it just means there is protection that already exists. This can come in the way of static analysis, signatures, or file and web databases. Known threat detection is considered the first phase of protection, and extremely critical. With a large number of attacks taking place on systems with unpatched software, known malware that is over 10 years old is still effectively being used today.
Detecting unknown threats.

Today, many advanced threats are designed specifically to bypass traditional security defenses and remain hidden while stealing your corporate data or encrypting devices for ransom. Non-signature based detection methods are designed to detect these kinds of attacks. These XGen™ security techniques include, but are not limited to, custom sandboxing, behavioral analysis, intrusion and exploit prevention, investigation and forensics, memory inspection, prevalence/maturity checks, and application control.
The importance of undisclosed vulnerabilities
The grey area between known and unknown is called undisclosed. These are software vulnerabilities that are only known by a small set of people (usually security researcher, security vendor, and impacted software vendor). Like an unknown hole in a fence, these vulnerabilities, if left unpatched, are potential targets for attacks. We offer ongoing threat prevention against emerging vulnerabilities through our Digital Vaccine service, often months before the vulnerability can be exploited by a threat.
Quick Comparison
Settings
TREND MICRO - Anti-malware and Advanced Threat Protection

remove

IBM Db2 Database

remove

ORACLE DATABASE

remove

KASPERSKY - Comprehensive threat protection

remove

SOPHOS Anti Malware Protection

remove

ADOBE Enterprise

remove

Name
TREND MICRO - Anti-malware and Advanced Threat Protection

remove

IBM Db2 Database

remove

ORACLE DATABASE

remove

KASPERSKY - Comprehensive threat protection

remove

SOPHOS Anti Malware Protection

remove

ADOBE Enterprise

remove

Image
SKU
Rating
Price
Stock
Availability
Add to cart
Description

Protect against the known, unknown, and undisclosed

Modernize your existing capabilities: All data, anywhere with IBM Db2 for IBM Cloud Pak for Data.

What is IBM® Db2®?

IBM Db2 is a family of data management products, including the Db2 relational database. The products feature AI-powered capabilities to help you modernize the management of both structured and unstructured data across on premises and multicloud environments. By helping to make your data simple and accessible, the Db2 family positions your business to pursue the value of AI. Now you can experience the enterprise readiness of Db2 products on an integrated data management and analytics platform, IBM Cloud Pak® for Data . Most of the Db2 family is available on the platform, either as an add-on or an included,  data source service making virtually all of your data available across hybrid or multicloud environments to fuel your AI applications.

Powerful, Enterprise-Grade Antivirus

Block and remove malware to defend against invasive threats.

Malware, ransomware, spyware, Trojans, phishing attacks. Whatever format they come in, we know one thing's for sure: there's a new virus created every few seconds and unleashed online. Organizations need enterprise-level antivirus protection that stays ahead of the next threat. Intercept X with EDR provides that.

Make experience your business.

Digital has disrupted every industry. Your customers now expect you to be personal. To be beautiful. To be simple yet compelling. All the time. Businesses that can deliver on that will build loyalty that leads to growth. With Creative Cloud, Experience Cloud, and Document Cloud, we help you create amazing content, harness the power of your data, and accelerate your business processes. So you can design and deliver experiences that your customers will love.
Content

The optimal blend of protection technique

Today's sophisticated threats require a new approach to protecting users, networks, and data centers. This approach needs to use a blend of cross generational threat protection techniques that uses the right technique at the right time. Trend Micro XGen™ security provides that optimal blend of techniques.

Efficient, known threat detection.

Even though a threat is known, it doesn't mean it's less dangerous—it just means there is protection that already exists. This can come in the way of static analysis, signatures, or file and web databases. Known threat detection is considered the first phase of protection, and extremely critical. With a large number of attacks taking place on systems with unpatched software, known malware that is over 10 years old is still effectively being used today.

Detecting unknown threats.

Today, many advanced threats are designed specifically to bypass traditional security defenses and remain hidden while stealing your corporate data or encrypting devices for ransom. Non-signature based detection methods are designed to detect these kinds of attacks. These XGen™ security techniques include, but are not limited to, custom sandboxing, behavioral analysis, intrusion and exploit prevention, investigation and forensics, memory inspection, prevalence/maturity checks, and application control.

The importance of undisclosed vulnerabilities

The grey area between known and unknown is called undisclosed. These are software vulnerabilities that are only known by a small set of people (usually security researcher, security vendor, and impacted software vendor). Like an unknown hole in a fence, these vulnerabilities, if left unpatched, are potential targets for attacks. We offer ongoing threat prevention against emerging vulnerabilities through our Digital Vaccine service, often months before the vulnerability can be exploited by a threat.

Deliver any data, anywhere

To support fast insights, you need a flexible data management foundation powered by modern technologies and agile enough to deliver data anywhere it's needed. IBM® Db2® Database on IBM Cloud Pak® for Data  combines a proven, AI-infused, enterprise-ready data management system with an integrated data and AI platform built on the security-rich, scalable Red Hat® OpenShift® foundation. Derive insights with machine learning embedded into query processing. Cut costs with the multimodal capability that eliminates the need for data replication and migration. And enhance agility by running Db2 on any cloud vendor.

Modernize data management

Db2 for IBM Cloud Pak for Data enhances your data management with a containerized version of Db2, helping you expedite insights from proliferating data while managing costs and resources.

Accelerate data exploration

Data virtualization expands access to and visibility of all enterprise data.

Reduce operational costs

Containerized deployments feature automated administration.

Enhance productivity

Containerized microservices speed development life cycles.

Db2 Database benefits

| | |
| --- | --- |
| | |
| Enterprise ready | Developer ready |
| Reduce storage requirements by 47% and increase compression rates by 39%¹. Align with the latest NIST and FIPS standards. | Integrate with up to 10 modern programming languages. The REST service enables interaction with Db2 data from your web, mobile or cloud application. |
| | |
| Cost effective | Resilient and consumable |
| Use data virtualization to reduce data extraction and transformation requests between 25% and 65%². Multimodal data management can save an additional USD 200,000³. | Reduce operational overhead costs by up to 26%⁴. Reduce infrastructure and application development platform costs by an average of 38%⁵ using cloud-native databases and platform integration. |

Industry-leading performance

Potential for 30% improvement in transactional response time⁶ with fast data retrieval and queries plus disk space compression

Advanced protection

Advanced authorization, encryption at rest and in transit, and comprehensive security controls for managing GDPR compliance

Continuous availability

Auto resynchronization and recovery plus clustering with IBM pureScale® to keep business running 24x7

Automated administration and tuning

Automatic setup, optimization, diagnostics and management of the database environment to save DBA time and cut maintenance costs

Multiple data types and languages

Flexible environment, integrates with multiple platforms plus supports NoSQL, pureXML, Graph and JSON; Java, .Net, Ruby, Python, Perl and more for building robust apps

Scaling

Elastic scaling up to 128 machines in multicloud and hybrid environments to reduce storage costs; data federation eliminates data silos

Database resource usage

Get resource usage information for running or queued queries.

Database throughput

Check the rate that data changes are retrieved, sent and applied on the target system.

Scalability

Monitor on-demand scalability in Db2 on Cloud to manage data needs.

Data load

Get quick data transfer to Db2 on Cloud from cloud-based storage or your desktop.

Oracle Database Technologies

Oracle Database offers market-leading performance, scalability, reliability, and security, both on-premises and in the cloud. Oracle Database 19c is the current long term release, and it provides the highest level of release stability and longest time-frame for support and bug fixes. Oracle Database 21c, also available for production use today as an innovation release, provides an early insight into the many enhancements and new capabilities. These include improved multi model support through in-database Javascript and native blockchain tables, and multi workload improvements such as AutoML and sharing enhancements that will be incorporated into future long term releases. Why choose Oracle Database for all your data needs?

| | | | |
| --- | --- | --- | --- |
| Reduce operational costs by up to 90%1 | Guard against data breaches | Use a single database for all data types | Deploy where you need to |
| Reduce the costs of managing, securing, and maintaining your Oracle databases with machine learning-driven automation. Provision, scale and tune, protect and patch, and repair the database—all automatically without user intervention. | Assess, detect, and prevent data security threats with Oracle database security solutions for encryption, key management, data masking, privileged user access controls, activity monitoring, and auditing. Reduce the risk of a data breach and simplify and accelerate compliance. | Free application developers from complex transformations and redundant data with Oracle's converged database. | Deploy Oracle Database wherever required—in your data center, public cloud, or private cloud. This offers the flexibility between deployment in your data center when residency or latency are critical, or in the cloud when you want to take advantage of scalability and the broadest set of capabilities. |

Our triple-layer security works 24/7 to guard your PC and data. It blocks common and complex threats like viruses, malware, spy apps, ransomware, plus defends your home network from hackers.

Proactive detection Searches out Windows vulnerabilities & threats
Real-time protection Blocks cyberthreats before they take hold
Instant neutralization Isolates & removes immediate dangers

Automated Detection, Unmatched Expertise

Corporate end users and networks are under constant attack. Organizations need enterprise endpoint security to block and remove threats. Intercept X with EDR watches for the exploits and techniques malware relies on. No signatures required – Intercept X spots zero-day attacks based on their own telltale signs. Plus, with Intercept X with EDR, you have guided incident response. Gain access to expertise from to not just stop malware but the scope and impact of incidents. You won't be caught unaware. And with Sophos Clean, forensic-level cleanup means you won't miss a beat after an attack tries to take down your network.

Intercept X with EDR Includes:

End-to-End Protection

Comprehensive defense-in-depth approach combines traditional and next-gen techniques stops the widest range of threats.

AI Threat Protection

Harness the power of a deep learning neural network. This advanced form of machine learning detects known and unknown malware without signatures.

Stop Ransomware

Intercept X includes CryptoGuard, which uses behavioral analysis to stop never-before-seen ransomware and boot record attacks.

Exploit Protection

Deny attackers the tools they love to use the most by blocking the exploits and techniques used to distribute malware to enterprises.

The Expertise You Need

Intercept X with EDR uses built-in machine learning combined with the very best in threat intelligence from SophosLabs.

Guided Incident Response

Don't just stop enterprise malware. Break down the attack to understand the scope and impact of every incident.

Malware Cleanup

Sophos Clean offers the industry's most powerful malware cleaner. While other enterprise antivirus offerings just remove the offending malware files, Sophos Clean eradicates malicious code and more.

Synchronized Security

Simply and unify your defenses with Sophos Synchronized Security. Your solutions will share real-time threat intelligence between endpoints and firewall for better, faster response to threats.

Sophos Central

Integrate your enterprise antivirus with your other solutions using Sophos Central. Manage all your Sophos products through our unified, intuitive console.

Complement or Replace Existing Enterprise Antivirus

Use Intercept X to augment your existing enterprise antivirus and malware remover, or replace it with deep learning malware detection, anti-ransomware, anti-exploit technology, root cause analysis, and more. Plus, with Synchronized Security, your enterprise antivirus won't work in isolation. Shared threat intelligence between your endpoints and network mean more powerful threat hunting, faster incident response, and a unified defense for when attacks do happen. This means you'll spend less time worrying about threat response and remediation and more time on the tasks that matter most.

| | | |
| --- | --- | --- |
| | | |
| Adobe Experience Cloud Every digital experience solution your business needs. | Adobe Creative Cloud for enterprise A great experience starts with amazing design and content. | Adobe Document Cloud for enterprise Transform your document processes into all-digital experiences. |

Weight
N/A
N/A
N/A
N/A
N/A
N/A
Dimensions
N/A
N/A
N/A
N/A
N/A
N/A
Additional information
Product Showcase